About Florida's Property Management
---
Thank you for considering our company to manage your investment property. We have a wide array of clients ranging from single family home owners that are relocating to other parts of the country to international multifamily housing investors. No matter your experience level in the landlord / tenant process we are here to help and have the experience and knowledge to assist you reach your real estate goals. If you are looking to have your home or multifamily apartment complex professionally managed please read through our landlord page for more information on our services and our company. With My Area Realty, Inc., you can be assured that you have found a professional company that is capable of managing your assets. Based out of Palm Beach County, Florida, we offer a full-service residential brokerage firm specializing in the Palm Beach and Broward and Miami multifamily housing market.
We are the local leader in Class C Apartment Management. Our company manages and owns several hundred apartment units throughout Palm Beach County and South Florida. Affordable housing rental units has been a focus of our company from its inception. Managing multifamily assets can be tough without proper systems in place. Our field and office staff is trained to continuously monitor tenant performance as it relates to their financial and lease obligations. 
We also have extensive experience assisting clients with Fannie and Freddy multifamily loans (small and large balance), lender inspections, value add projects, turnovers and even capital expenditure projects you might have planned. Additionally, we constantly monitor local rental trends and vacancies to best advise on rental increases.
 Saeid Mirzadeh is the owner/broker of the company and has been involved in workforce and affordable housing in Palm Beach county since 2002. After graduating from the University of Florida he began managing and developing B and C class apartment communities throughout the County. During this time he went on to receive his state certified general contractors license and law degree from Nova Southeastern University. Saeid has built, purchased and developed more than 150 class apartment units that he still owns today. He is positioned as a long term investor in apartment communities throughout Palm Beach County.
Glenn Gurvitch is a partner in the company and lead property manager for  all multifamily apartment communities. After graduating from the University of Florida Glenn went on to build hundreds of homes for a National home builder and received his Residential Contractors License as well. This knowledge has become invaluable in dealing with the thousands or repair calls that we deal with on an annual basis. For the past 10 years Glenn has helped build our company into a leader of affordable housing apartment management in Palm Beach County. Glenn and his team manages over 1200 single and multifamily units in Palm Beach County. This volume of units leads to him leasing over 200 units per year.
Our Team
Milagros Suri - Office Coordinator
Camilo Rincon - Field Coordinator
Henry Pena - Field Assistant Coordinator
Nancy Duenas - Office Assistant Coordinator
Lucy Cabreras - Maintenance Coordinator
Sonia Rodrigues - Transaction Coordinator  
We also have a team of 5 in-house maintenance technicians and dozens of high quality low cost vendors that we contract out with on a daily basis.
Saeid Mirzadeh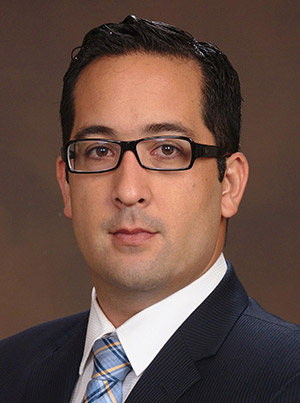 Saeid Mirzadeh is the broker for My Area Realty, Inc. Saeid has been involved in the multi-family housing sector in Palm Beach County for the past 13 years. His career has encompassed all sides of the industry as a real estate developer, landlord, general contractor, and Real Estate Broker specializing in the multi-family housing sector. Saeid received his bachelors from the University of Florida and his Juris Doctorate from Nova Southeastern University's Shepard Broad Law Center. Saeid is a member of the National Association of Realtors, the Realtors Association of the Palm Beaches and the Florida Bar.
DISCLAIMER: Please note that we appreciate and try to serve all of our real estate clients with the upmost professionalism and knowledge through our real estate brokerage; however, although Saeid Mirzadeh is a licensed Attorney admitted to practice law in the State of Florida, My Area Realty, Inc is not a law firm and clients of My Area Realty are not to be considered Legal or Law clients of Saeid Mirzadeh unless a Legal Services agreement is signed by both the attorney and the client.
Glenn Gurvitch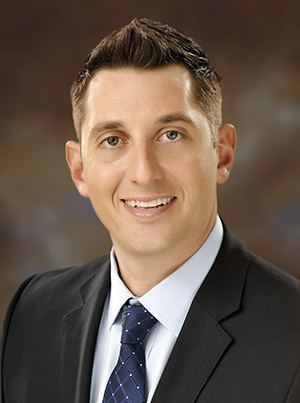 Glenn Gurvitch is well known and respected in Palm Beach County Real Estate and holds the title of Managing Director and Realtor for My Area Realty, Inc. Glenn is focused on international investors, Palm Beach County multi-family investments, property management, client relations and manages a team of licensed agents. Glenn is also a member of the National Association of Realtors, a member of Realtors Association of the Palm Beaches, a Licensed Sales Associate and a Licensed Residential Contractor. Frequently covered and quoted by the Palm Beach Post, WFTV Channel 2, and the Miami Herald, you will see and read about Glenn as he lends his authority to these local media outlets. Glenn is highly knowledgeable about industry trends and the communities throughout.
Palm Beach. On a daily basis, he handles all new landlord and tenant inquiries, eviction processing, maintenance and new leases. Originally from New York, New York, Glenn studied at the University of Florida and received a business degree in 2002. From there he went on to build over 500 homes for TaylorMorrison Homes where he was named Builder of the Year.