Palm Beach County Multifamily and Apartment Management
34 Units Under Management Summer Street in Lake Worth
Our company focuses on managing C and B Class apartment complexes throughout Palm Beach County. Most of our apartment complexes are in eastern Lake Worth, Boynton Beach, West Palm Beach, Delray Beach and Wellington. But we also manage several hundred duplexes, quadplexes and single family homes throughout Palm Beach County.
We have units as far North as Stuart and South in Broward County.
Most of our multifamily assets under management includes properties that are purchased by investors that are typically considered affordable housing apartment communities.
These properties tend to be the most reliable asset class from an investment stand point as they are usually rented at price point that is resilient to the ups and downs of the local economy.
Most of the clients we take on are more seasoned landlords that are tired of the common pain points of multifamily assets, new landlords that have recently purchased multifamily assets in Palm Beach County, out of state investors, institutional investors with large portfolios throughout South Florida and investors that are trying to satisfy their 1031 Exchange investments requirements.
Our property management company currently manages over 150 Million dollars worth of rental property and has disbursed over 20 Million dollars in rental owner distributions. Because we have a large portfolio under management we are able to achieve a high economy of scale on outsourced vendors and even our in-house maintenance techs.
We typical are able to turnover units and re rent units in days not weeks.
Multifamily Rent Collection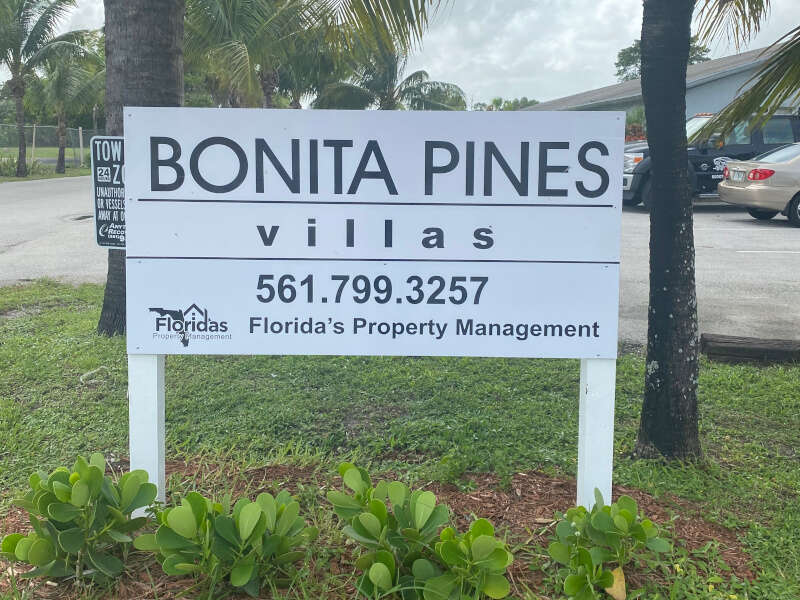 54 Units Under Management Haverhill Road in West Palm Beach
Most Florida leases and most tenants are given a grace period to pay their rent. In your typical lease agreement this translates to rent is due on the first but considered late after the fifth of the month. The practical ramifications of this from the tenant's perspective translates into the tenant's thinking that rent is now due on the fifth of the month and then as the months progress the rent starts to come in later and later.
Our rent due lease clause states
TENANT agrees to pay the monthly rent amount of $___________________ as rent on the 1st day of each month by 6 p.m. in advance without demand to LANDLORD. Rent must be paid online through landlord's portal or with cash at 7-Eleven or CVS via Pay Near Me.
Since we do not offer a grace period we are able to consider rent is late on the second of the month and we can start enforcing rent collection and begin the three day notice at this point.
Although we can enforce the three day notice and begin the eviction process on the second of the month doesn't necessarily mean that we are going to go down that route.
This strict due date allows us to have the option in case we have a tenant that needs to be evicted to be evicted in a timely fashion.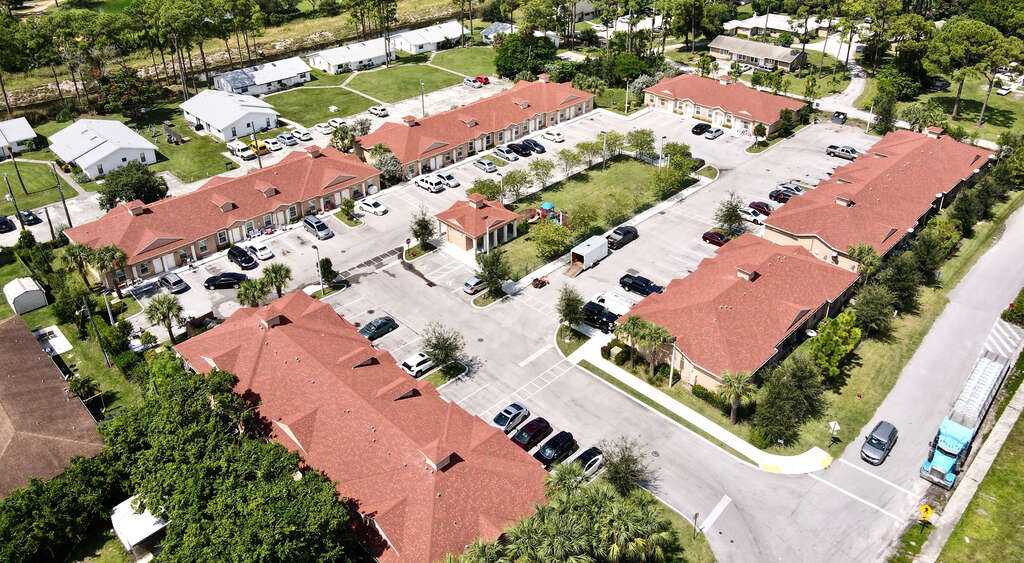 34 Units Under Management Purdy Lane in West Palm Beach
Timeline of our Rental Collection/Eviction Process for Multifamily Properties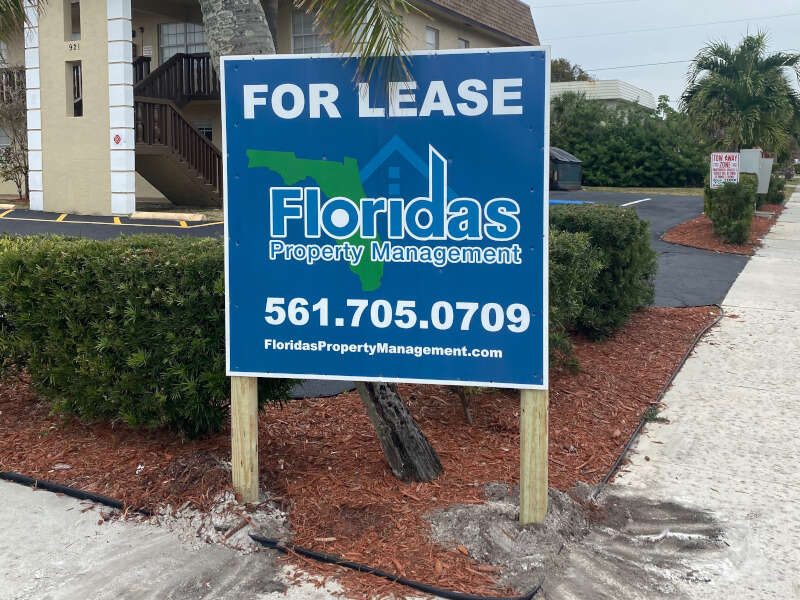 1st- Rent is due
3rd Day- Late Fee Notices placed on all doors
5th Day - Three Day Notices Posted
15th Day- Attorney engaged and tenant served
22nd Day- Tenant served by process server
30th Day- Tenant fails to answer served documents
35th Day- Attorney files for default
40th Day- Judge signs off on default
45th Day- Sheriff's office receives writ
60th Day- Sheriff meets us at the property with a locksmith and clean up crew if necessary *
*We will typically conduct weekly property checks throughout this period as tenants tend to leave after they have been served and we are able to take possession of the property at an earlier time.
Late Fees
Our late fee clause states:
LATE FEES: If Rent is not paid to LANDLORD or its designated agent by the 1st day of the month then a $50 late fee shall be due as additional rent on the 2nd day of the month. Rent must be received by LANDLORD or its designated agent on or before the due date. LANDLORD can demand TENANT to make payment by cash, money order or cashier's check if TENANT's check is dishonored or if online payment is dishonored.
Having a strict late fee versus actually collecting late fees tends to be two different strategies. We understand that collecting late fees from a tenant that cannot pay rent because they do not have the money is difficult. Our main reason to charge late fees is to act as a deterrent for late paying tenants and to have a way to collect against security deposits after moving out.
Eviction Process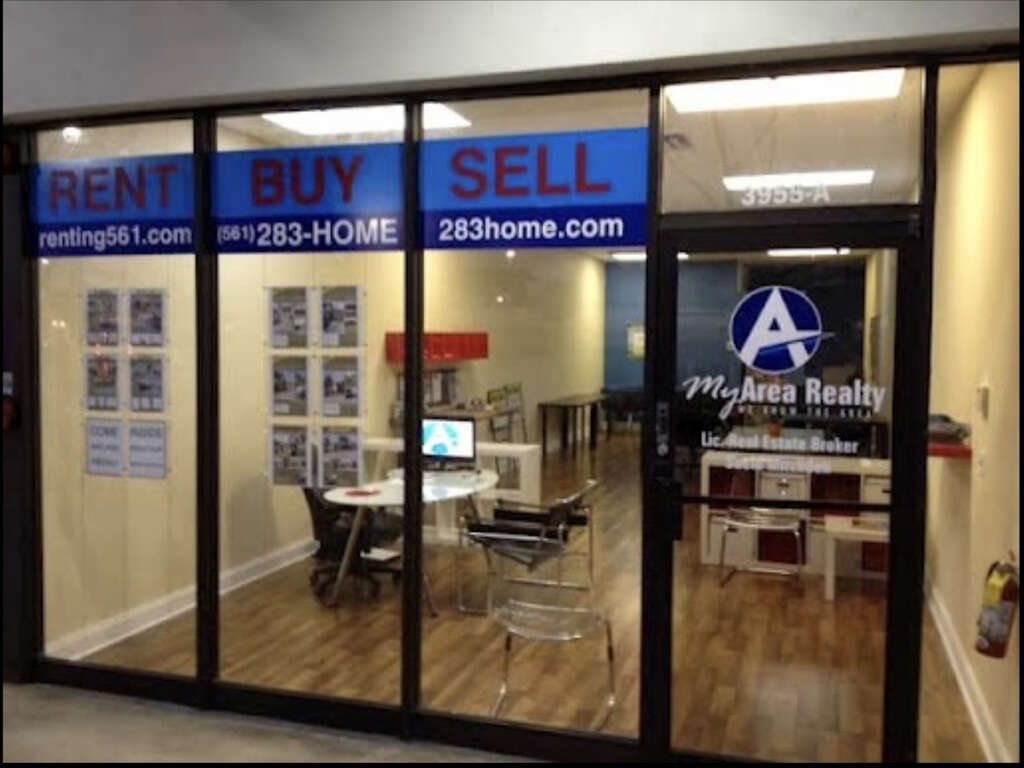 The eviction process in Palm Beach County is typically completed within 6-8 weeks during an uncontested eviction. The process starts with a Three Day Notice for the tenant to pay or quit the premises. The three day notice time period starts on the day following the posting of the notice. Federal/Court holidays and weekends do not count as days.
What type of notices do tenants receive if they pay late?
This notice acts a gentle notice on your door that rent has not been received. Most tenants will get the notice and reach out to make payment once they receive this. The first notice we post on a tenant's door is our generic late fee notice which states:
Our records indicate that you have not been paying your full rent according to your date on our signed lease.
Although we may have accepted these payments in the past the letter shall serve as proper notification that in the event you do not pay the full amount in accordance with the lease due date you may be subject to a being served a Three Day Notice. Additionally we may opt to disallow your late or partial rent as allowed by law and we may begin the eviction process. If we do file an eviction you will incur attorney fees, costs and late fees.
If we don't receive any response or agreement to pay we start the legal process to start the eviction. It is important to timely move on tenants that are non paying as the legal process takes time and the longer the process plays out the harder it is to recoup costs.
The eviction process starts with a three day notice.
This is the first legal step to get the tenant to either pay rent or surrender the premises. We provide this notice free of charge and will post on the tenant's property once rent has not been paid. If the tenant fails to pay rent or surrender the premises we will reach out to a third party attorney that specialized in evictions. The firm that we use is Kelly and Grant Law which specialized in eviction law and has done thousands of evictions state wide. Although we have completed over one hundred evictions ninety eight percent of the evictions that we initiate are done on tenants that we inherit on new multifamily apartment complexes that we take over. Due to our rigorous screening we rarely have to initiate an eviction on a tenant that we place. However, life events do happen such as job loss, drug use or divorce that causes seemingly good tenants to go sour after living at the property for years or even months.
If the tenant does not pay the full balance listed on the notice or surrender the premises then we (with landlord approval) will initiate an eviction with our preferred legal vendor. At the time of this writing the attorney typically charges $195 for an uncontested eviction plus about $250 in court filing fees and paying the service process to serve the tenants. Once the attorney is engaged the attorney will file a complaint for tenant eviction for possession only. Once the eviction is filed a tenant will be served and have five days to respond to why they shouldn't be evicted. We typically are able to respond to their answer with a motion to strike to expedite the process.
Assuming an uncontested eviction, and after the five days have elapsed the attorney will file for a clerk's default. Once the default is entered we will be issued a final judgement and we can file for a writ of possession from the sheriff. Once the writ is prepared the sheriff will serve the writ at the property giving the tenant 24 hours to leave. If the tenant is still there we will meet the sheriff at the property with a locksmith and a move out crew to remove all personal property to the curb.
West Palm Beach Apartment Management Multifamily Turnovers and Apartment Rent Ready's
Once we start managing an apartment complex there will be many turnovers between tenant's leaving and tenants that we are non renewing for non compliance of the lease or non payment of rent. Depending on the condition of the property we can send a handyman to turnover the unit for a few hundred dollars to a full gut job that run around six to eight thousand dollars. Depending on timing we can use our own in-house handymen or use a third party contractor. Some landlords even have us use their own handymen that they have a working relationship with.
How do we market West Palm Beach multifamily apartments in Palm Beach County?
We use a full array of marketing channels available to us from larger websites like apartments.com, zillow.com and even the local MLS. Most of the time the strategy that we employ is by marketing to our existing tenant base. We have 1000's of tenants in our databases that have friends and family in the area that are always looking to move. We usually are able to use this strategy to rent our units quick at a higher rental rate that we can normally rent it out on the MLS.
Owner Draws and Monthly Reporting
We have paid owners Ten's of millions of dollars in monthly owner draw distributions. Depending on the size of the portfolio we will pay landlords either one or two times a month via EFT (Electronic Fund Transfer) directly into your bank account. Additionally we provide monthly owner statements and yearly summaries for your tax professional. Many of our owners come to us because it is difficult to keep everything organized in the multifamily portfolio and balance their other work and life responsibilities.
Flexibility in Management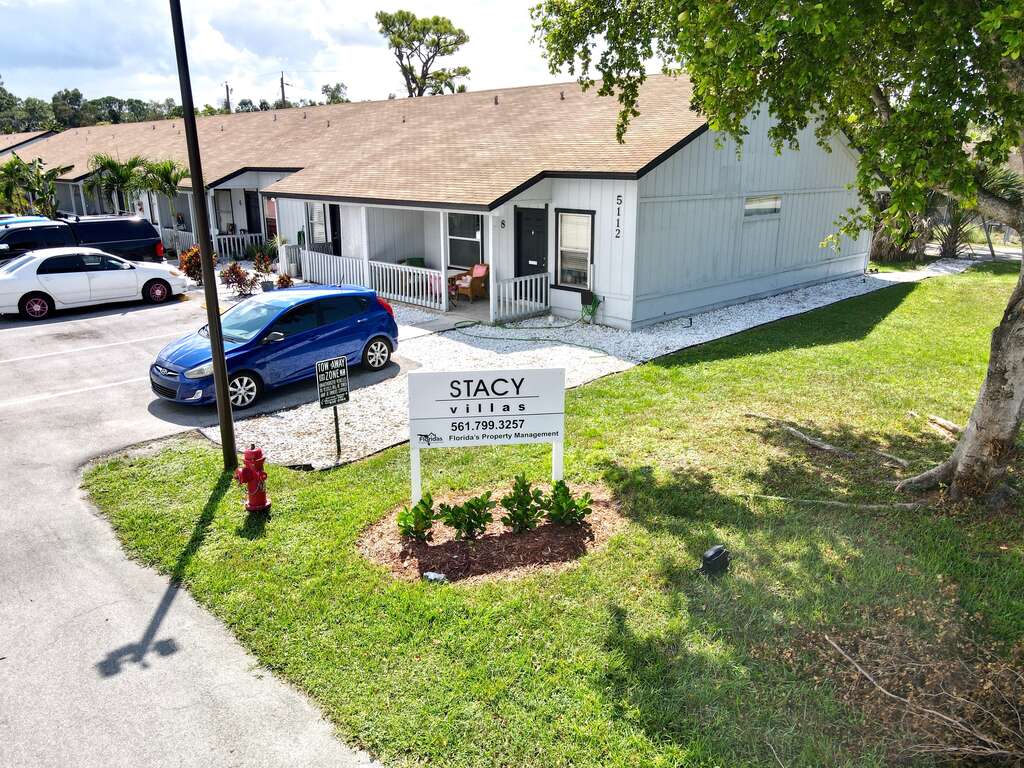 24 Units Under Management Near Belvedere in West Palm Beach
We understand that landlords tend to do things their own way and every landlord has a special way of approaching a trouble tenant or pesky repair problem. Although we have our own preferred way of dealing with items we will always pay attention to our client's needs and discuss any repair or tenant issue prior to addressing. Some landlords prefer to be hands on until they are comfortable with our approach and others want us to take care of the problems without bothering them at all. Either system is fine with us and we will accommodate our multifamily landlords.
Multifamily Rental Rates in Palm Beach County
There has been a dramatic increase in rental rates in the past several years. We are still waiting to see what impact the recent pandemic will have on these increasing rent rates. Most apartment complexes in cities like Greenacres, Lake Worth, Palm Springs, West Palm Beach seem to be below market as we typically are able to rent decent affordable housing at aggressive rates within two weeks of marketing.
If you would like us to run detailed compatible on your existing inventory let us know as we usually have a comparable apartment complex near by and can give you an accurate idea of market times, turnover percentages and rental rates.
Can my tenants pay rent in cash?
Yes. Although we do not take cash at our office or in person all tenants are given a way to pay with cash through a third party vendor at any CVS or 7Eleven throughout the country. This system links directly with our property management software. We are notified immediately once a tenant pays in cash and the credit is added directly to their online portal automatically. This system prevents tenants from misrepresenting the truth by stating that the dropped off cash at our office.
Working with Lenders
Most of our investors have compliance regulations that they deal with from their lender. Most of the lenders involved in multifamily financing come from Fannie Mae and Freddie Mac large and small balance financing. We have been approved by Fannie and Freddie in past deals as a manager of apartment communities because of the volume of similar type units we manage. Additionally, we assist our clients with compliance inspections from lenders after closing. Through the years we have assisted in introducing our clients to local mortgage institutions that can get non recourse leveraged debt via Fannie and Freddie as well.
Multifamily Value Add
There are many options that can affordably increase the value of a community. Sometimes a community can change completely by just pressure washing, changing a mailbox kiosk and removing the neighborhood drug dealer. Some communities need complete turnovers of interior units and exterior capital expenditure projects. Throughout the years we have turned over hundreds of units at affordable prices.
When tenants turnover they leave lots of surprises. Once we inspect a unit we will send a video to the landlord with options. Some landlords have us make the repairs in-house or we sub out to a contractor or even the landlord's contractor.
Palm Beach County Multifamily Apartment Property Managers
Multifamily Management is only as good as the principals involved.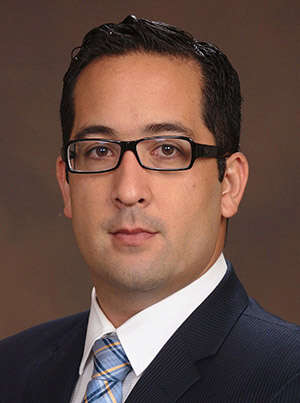 Saeid Mirzadeh is the owner/broker of the company and has been involved in workforce and affordable housing in Palm Beach county since 2002. After graduating from the University of Florida he began managing and developing B and C class apartment communities throughout the County. During this time he went on to receive his general contractors license and law degree from Nova Southeastern University. Saeid has built, purchased and developed more than 150 class apartment units that he still owns today. He is positioned as a long term investor in apartment communities throughout Palm Beach County.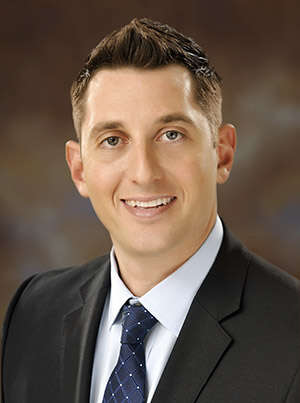 Glenn Gurvitch is a partner in the company and lead property manager for all multifamily apartment communities. After graduating from the University of Florida Glenn went on to build hundreds of homes for a National home builder and received his Residential Contractors License as well. This knowledge has become invaluable in dealing with the thousands or repair calls that we deal with on an annual basis. For the past 10 years Glenn has helped build our company into a leader of affordable housing apartment management in Palm Beach County. Glenn and his team manages over 1200 single and multifamily units in Palm Beach County. This volume of units leads to him leasing over 200 units per year.
Our Team
Milagros Suri- Office Coordinator
Camilo Rincon- Field Coordinator
Henry Pena- Field Assistant Coordinator
Nancy Duenas- Office Assistant Coordinator
Lucy Cabreras- Maintenance Coordinator
Sonia Rodrigues- Transaction Coordinator
We also have a team of 5 in-house maintenance technicians and dozens of high quality, low cost vendors that we contract out with on a daily basis.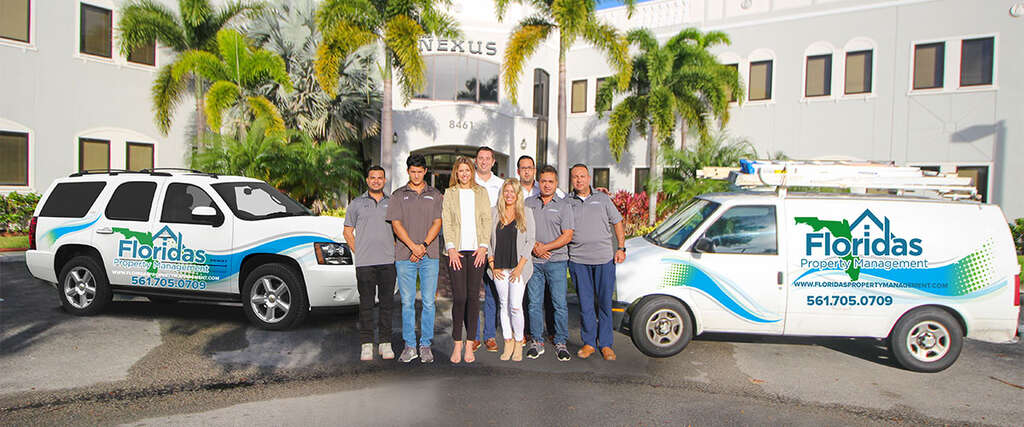 Apartment Communities we manage:
Summertime Apartments- Located near I-95 and 10th Ave this 32 Unit C Class apartment building is two stories and consists of two bedrooms and two bathrooms. There is a community pool and plans to build a three story twenty unit building on the property in 2022. This is a great example of a value add property that we are currently developed. When this was purchased it was a run down halfway house apartment complex in Lake Worth. All units were renovated and now this is a thriving community achieving above average market rents.
Vista Village Park- Located near Haverhill and Purdy Lane in West Palm Beach this brand new community was built and developed by Floridas Property Management. This community consists of 20 three bedroom and 14 two bedroom units. This community was built from the ground up in 2017. We maintain above average market rents with a waiting list.
Lynnwood Courtyards- Located lear I-95 and 10th Ave this 20 unit C Class Apartment building is two stories and consists of two bedrooms and one bathroom. This community was purchased as an existing halfway house and the community was renovated turned over into market rent tenants.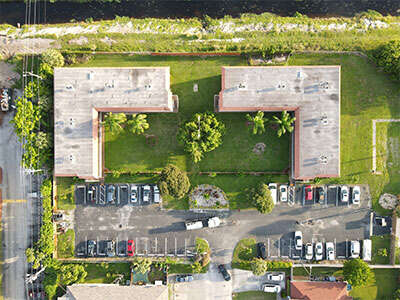 20 Units Under Management Near 10th Ave in Lake Worth
Bonita Apartments- Located off Haverhill and Belvedere this 54 unit C-Class apartment complex consists of mainly three bedroom units.
Stacy Apartments- Located off of Stacy Street in WPB this C-Class Apartment community consists of 24 two bedroom two bath units.
Gulfstream Apartments- Located off of 6th Ave this 60 unit C-Class apartment complex consists of three bedroom units.
Gulfstream South Apartments- Located off of 6th Ave this 73 unit C-Class apartment complex consists of a mix of two and three bedroom units.
Parker Ave Apartments- Located near downtown WPB this 21 unit apartment complex consists of a mix of one and two bedroom apartments. This complex has recently been renovated
Coconut Apartments- Located near Davis Road and 6th Ave this apartment complex consist of mainly two bedroom units.
Upland Road Apartments- Located near downtown WPB this 19 unit apartment complex is in the historic district of WPB. These studio apartments rent quickly due to their proximity to the downtown center.
Evergreen Apartments- Located in Lake Park near Park Ave this apartment complex was a halfway house that is now being converted into regular rentals. This two story apartment complex features two bedroom units.
Seacrest Apartments- Located off of Seacrest Ave in Boynton Beach this single story apartment complex consists of one bedroom units.
NE 12th Street Apartments- Located near the Delray Beach downtown district this 11 unit apartment complex consists of one and two bedroom units.
Folkestone Apartments- Located in Wellington this group of quads are located in the multifamily districts throughout Wellington on streets like Folkestone Circle, Yarmouth Circle and Hawthorne Circle.
Vermont Apartments- Located in Lake Worth this 9 unit apartment complex consists of three and two bedroom units.
Herbertz Apartments- This newer construction community was built in 2005 by Florida's Property Management. This complex consists of three and two bedroom units. There are approved plans for an additional 5 units on the property with development slated for 2022. This project using workforce housing credits to achieve extra density to build 5 more units.
Serafica Apartments- Located near PBC Community College this project has been approved by the County and incorporates workforce housing bonuses to achieve a higher density.
Rendering of 11 Units Under Development in Lake Worth near PBC Community College